See for yourself...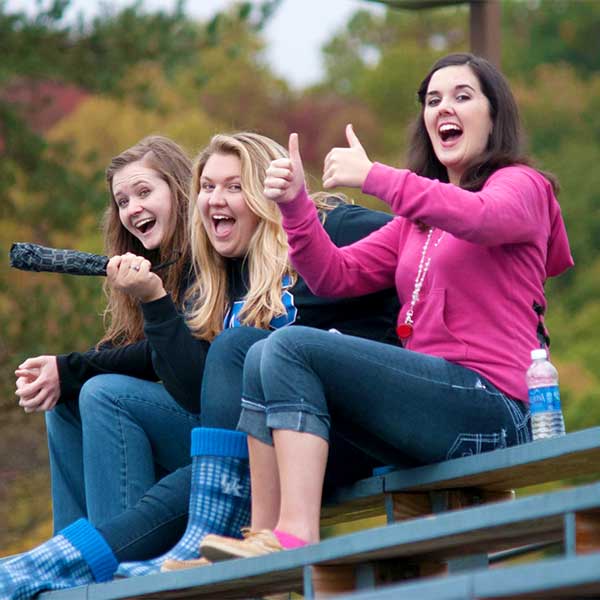 Timeless emphasis on Biblical authority and Christlike servanthood
Rigorous courses taught by caring faculty in small class settings
Spacious campus, named #2 Most Beautiful Bible College in U.S.*
Generous financial aid, making an excellent education affordable
* ChristianUniversitiesOnline.org
Besides attending classes, be ready to open your Bible during chapel—an intentional, spiritually-focused time. Your whole family is welcome.
Upcoming Preview Events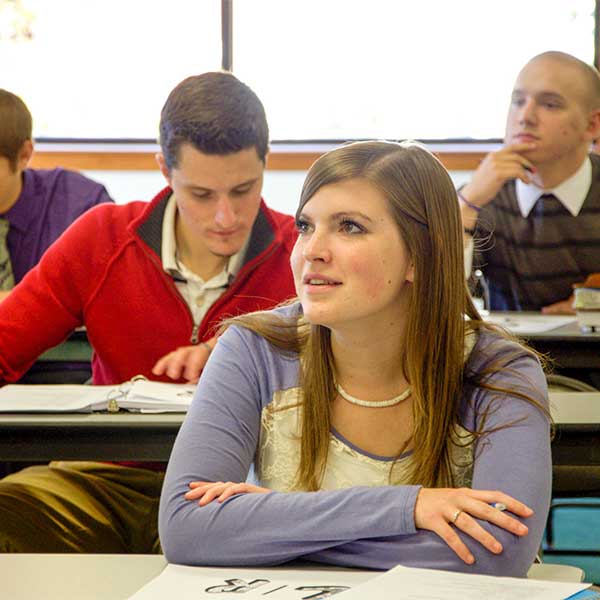 Holiday Preview - December 1-2, 2023
Come share in some ABC Christmas cheer as you attend classes on Friday. Then experience the ABC Christmas Concert on Saturday night, followed by Christmas open house in residence halls. 'Tis the Season!


Winter Camp Preview - January 25-26, 2024
Come experience both Appalachian Bible College and wild, wonderful West Virginia during one of the most beautiful times of the year! At Winter Camp Preview, you will be able to preview ABC, tour campus, and experience outdoor winter activities and such as skiing and snow tubing by also registering for Alpine Winter Camp.

Spring Preview - April 4-6, 2024
Spring Preview is the definition of a weekend of the true college experience. Upon arrival on Thursday, you get to move into the residence halls for the weekend, then join the ABC campus body for an evening full of games and fun! On Friday, you have the opportunity to attend a variety of classes, as well as to join the campus in chapel before getting casual for an afternoon of activities. Enjoy the Spring Music Festival on Friday evening before saying goodbye to all of your new friends on Saturday morning. This is the event to attend to meet your future classmates and fellow Warriors!
Cost: $20/student + $25/night for family lodging per room

Impact Preview - April 18-19, 2024
If you are planning on coming to the Impact youth retreat, now is a great opportunity to come preview ABC before taking in all of the fun with Impact! Come a day early and preview classes, meet current students, and learn more about financial aid and admission requirements while hanging out with current ABC students! Registration for Impact Preview can be indicated on one's registration for the Impact event Impact registration. Find out more about Impact, a 2-day, spiritually-focused youth event, here.

Cost: $20/person (Note: Impact registration fee is not included in the Impact Preview registration.)
IMPACT registration fee is not included in the Preview fee.

What you will do at a Preview event:
Explore ABC's excellent academics and Biblical emphasis, double-major curriculum and dual accreditation.
Meet the caring faculty and vibrant students in our close-knit campus family.
Experience classes, chapel, and meals in the campus dining hall.
Navigate the world of financial aid and find out how affordable Bible college can be for you.
It's all part of a bigger quest: discovering your place in God's plan ...because Life is for Service.
Sample Schedule
First Evening
Arrival (8:00 PM)




Welcome, Orientation, Mixer Games




Student guests spend the night with ABC students
Full Day
Breakfast




Class Visit (8:00 AM)




Class Visit (9:00 AM)




Campus Tour




Chapel (11:00 AM)




Lunch




Student Life, Financial Aid, Admissions




Afternoon Activity



What to pack:
Men: dress pants, collared shirts, and dress shoes for classes and chapel
Ladies: dress pants or knee-length skirts, blouses, and dress shoes or sandals for classes and chapel
Casual dress for the evening
Bible and notebook
Students bring bedding for a provided mattress. (Bedding is provided for parents/sponsors)