August 2023
BI 515: The Gospel of Mark
Course Overview
This course is an exegetical study of The Gospel of Mark with an emphasis upon its literary, historical, and theological contexts, with application in text-driven exposition. Dr. Rinker has been teaching and preaching the Gospel of Mark for ten years in churches, conferences, and classrooms, both in the U.S. and internationally. He is passionate about teaching others to understand the author's meaning in his unique narrative design for the purpose of knowing Jesus more intimately and following Him more faithfully. This course will equip students to better understand and effectively share the Gospel of Mark, and challenge them to "deny self, take up their cross, and follow Jesus." 3 credit hours
Textbooks
Barnett, Paul. Jesus & the Rise of Early Christianity: A History of New Testament Times. Downers Grove, IL: IVP Academic, 2002.
Lee, John J. R., and Daniel Brueske. A Ransom for Many: Mark 10:45 as a Key to the Gospel. Bellingham, WA: Lexham Academic, 2023.
Williams, Peter J. Can We Trust the Gospels. Wheaton, IL: Crossway, 2018.
Textbooks are subject to change. Consult current syllabus.
Meet the Professor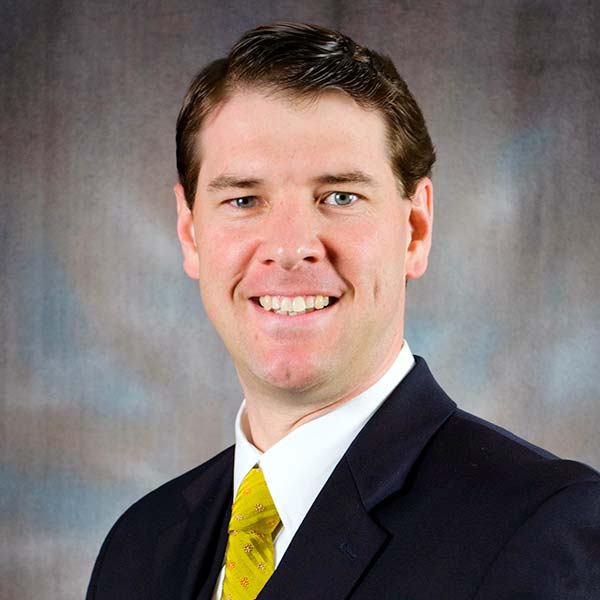 Jonathan A. Rinker is the Chair of the Bible/Theology Major at Appalachian Bible College, where he has served for fifteen years with his wife Sarah and their four children. He has also been the lead elder at his local church during this time, exercising his gift in preaching and applying a Biblical philosophy of ministry to practical issues in a local church. Dr. Rinker earned his B.A. from Appalachian Bible College, M.Div. from Virginia Beach Theological Seminary, and Ph.D. from Baptist Bible Seminary.
Course Dates
Course Work: July 10 - September 11, 2023
On-Campus Module: August 7-11, 2023
Spring 2024
PT 503: Cooperative Biblical Relationships
Course Overview
This course will examine the levels of relationship in which every believer is responsible to Biblically engage. Understanding the differing responsibilities to relate to one another on these levels enables the student to answer the question: "With whom may I Biblically relate?" It also provides a more specific Biblical foundation to answer that more common question: "From whom must I Biblically separate?" A review of each of the six primary levels of relationship will be offered. Students will be asked to examine the levels in light of the responsibilities given in Scripture to practice separation—both personally and ecclesiastically. Students will be asked to develop a strategy for responsible interaction and cooperation on each level. Each student will also be asked to interact with the flaws within Fundamentalism and discuss Biblical solutions. 3 credit hours
Textbooks
To be read before the module:
Gregory, Richard. On the Level. IFCA International Press, 2005.
Moritz, Fred. Be Ye Holy: The Call to Christian Separation. Bob Jones University Press, 2000.
Marsden, George. Understanding Fundamentalism & Evangelicalism. Wm B. Eerdmans, 1987.
Meet the Professor
Dr. Rick Gregory serves as Senior Pastor at Grace Bible Church of Fair Oaks, California.
Course Dates
Course Work: April 15 - June 17, 2024
On-Campus Dates: May 13-17, 2024